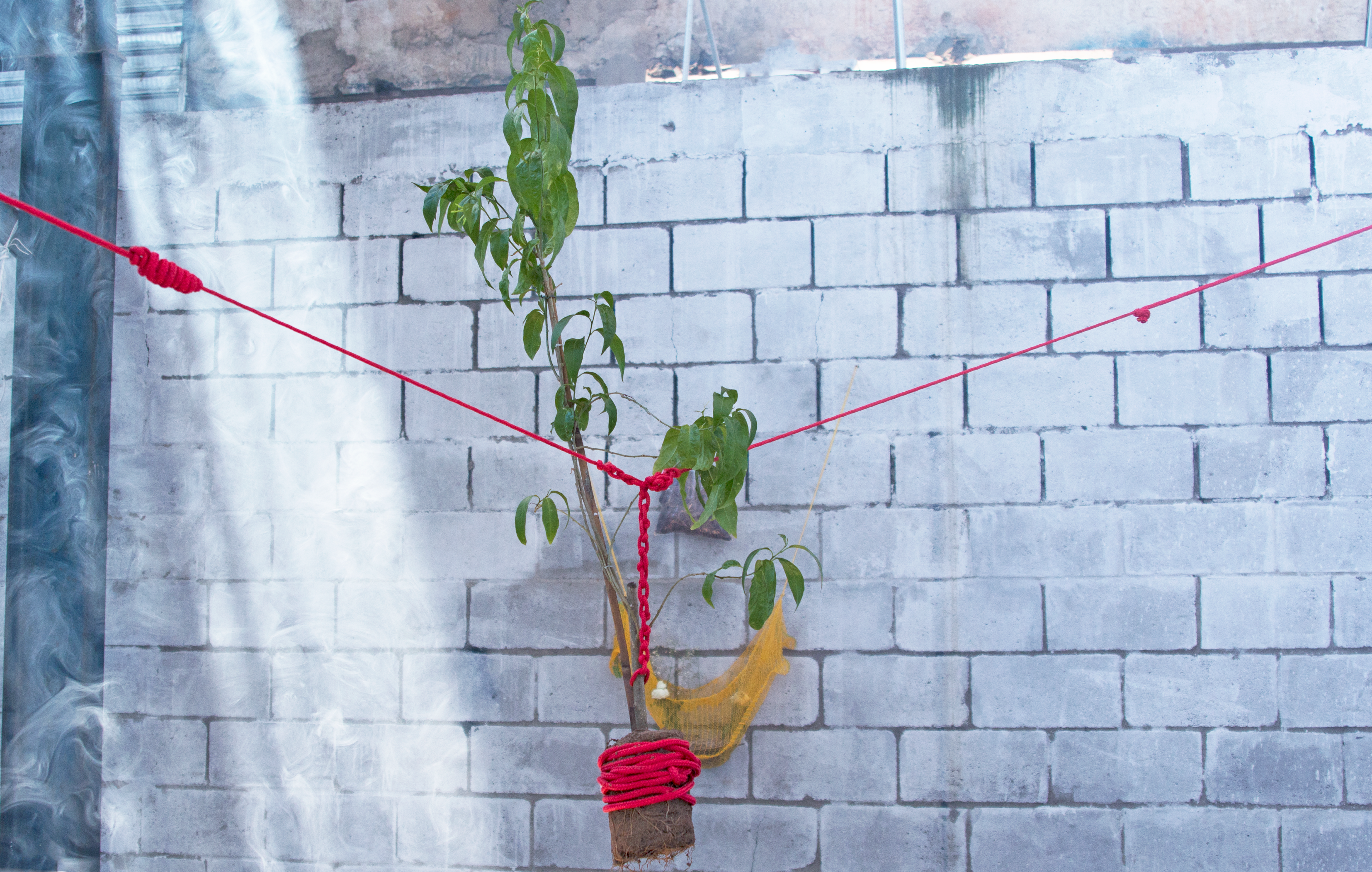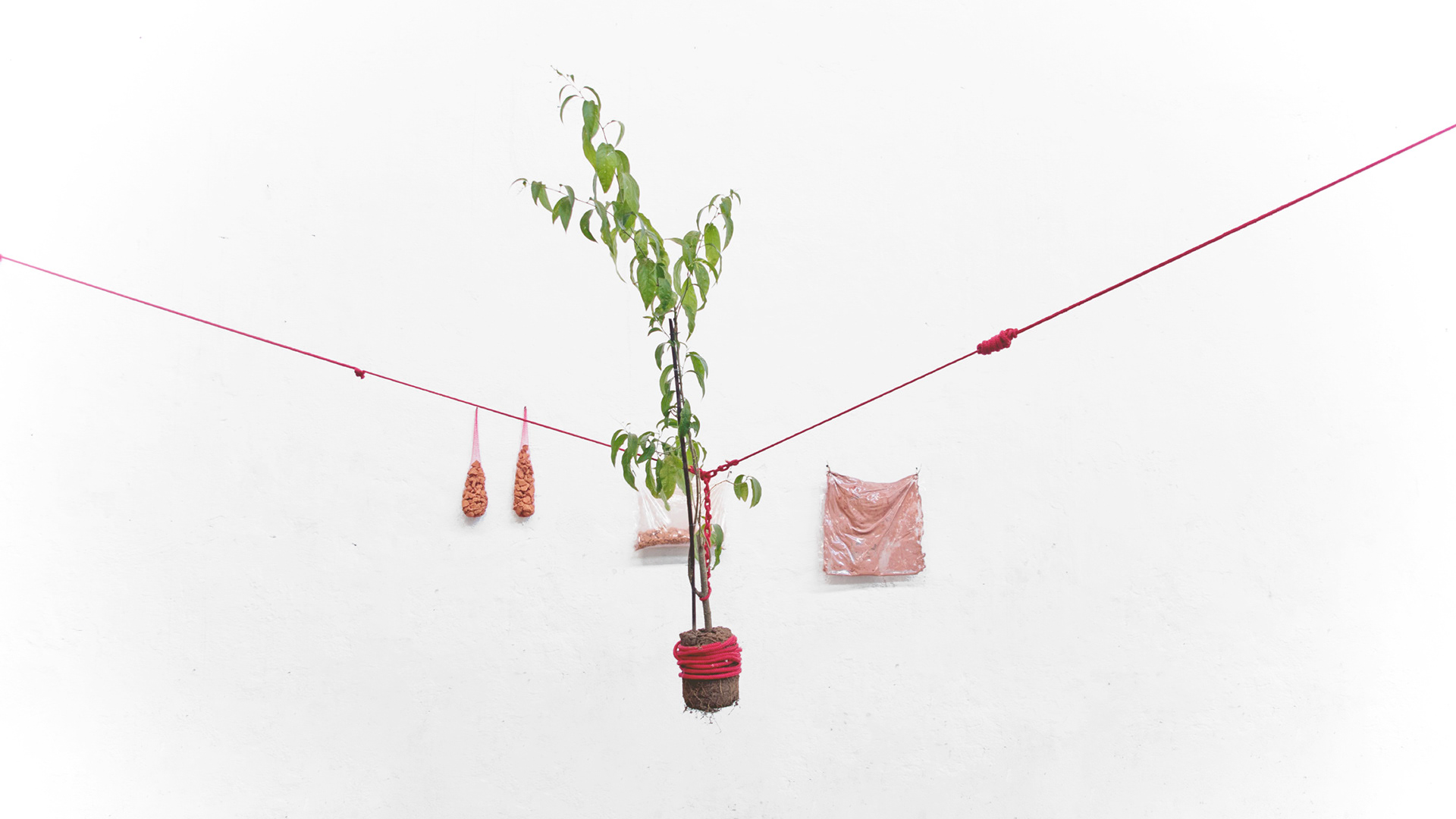 The installation
She is the clay above all this concrete
is a tribute to grandmother Carmelina, who left the hinterland of Ceará, due to drought, and died shortly after her arrival in São Paulo because she did not know how to cross the street.
Held in an empty parking lot, the work marks a strong and invisible presence through the aroma of the tree popularly known as lady-of-night, suspended in space. This was one of the plants cultivated by Carmelina in the sertão in the midst of drought and its smell can be felt from a distance.
Below the plant the water flows over the 20 kg of clay that enter cycles of drought and humidity, depending on the frequency of irrigation.
___________________________
A instalação
Ela é o barro acima de todo esse concreto
 é uma homenagem a avó Carmelina que, retirante do sertão do Ceará devido a seca, faleceu atropelada pouco tempo depois de sua chegada à São Paulo por não saber atravessar a rua.
Realizada em um estacionamento vazio, a obra demarca uma presença forte e in- visível por meio do aroma da árvore popularmente conhecida como dama-da-noite, suspensa no espaço. Essa era uma das plantas cultivadas por Carmelina no sertão em meio à seca e seu cheiro pode ser sentido à distância.
Abaixo da planta a água escorre sobre os 20kg de argila que entram em ciclos de seca e de umidade, a depender da frequência da rega.