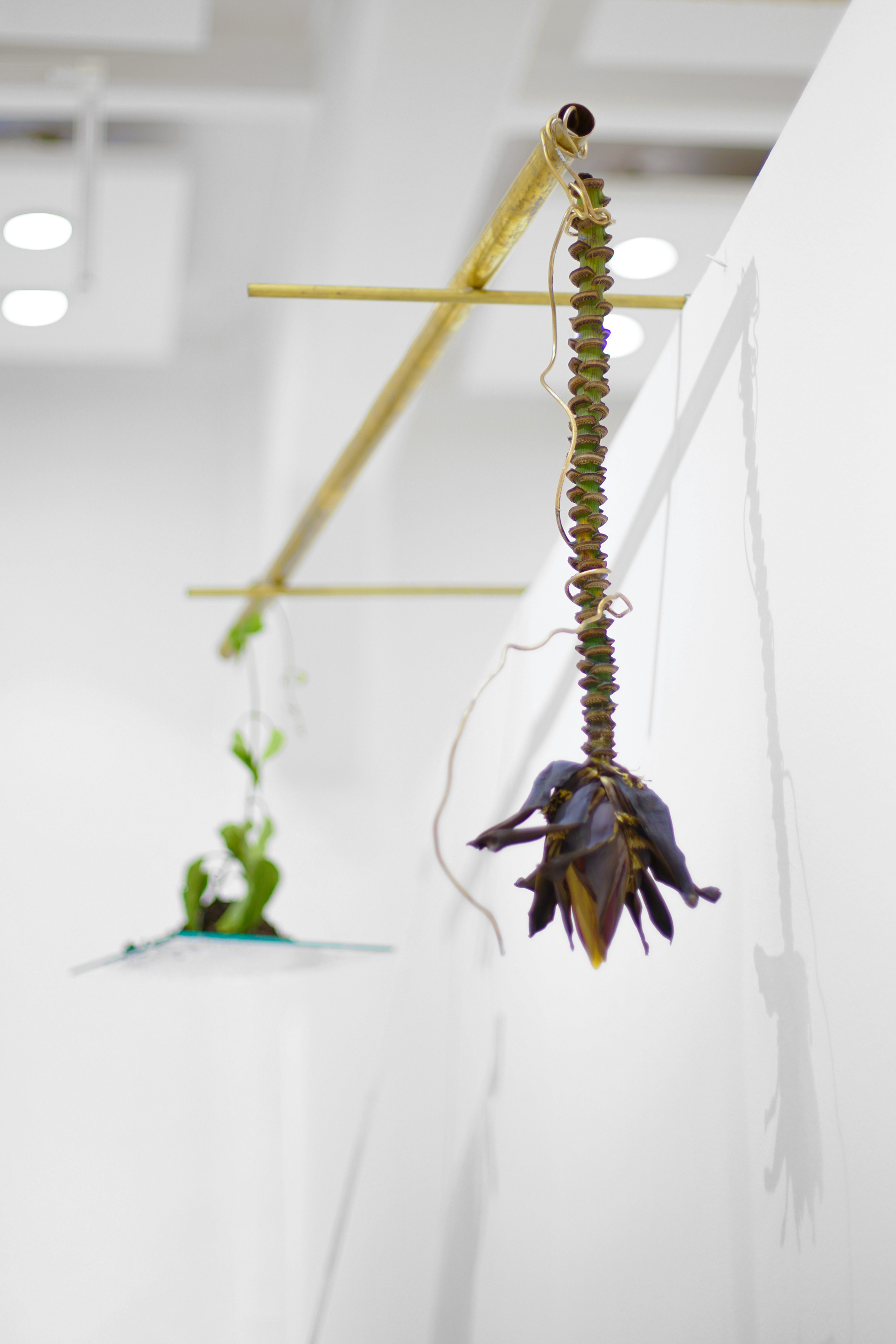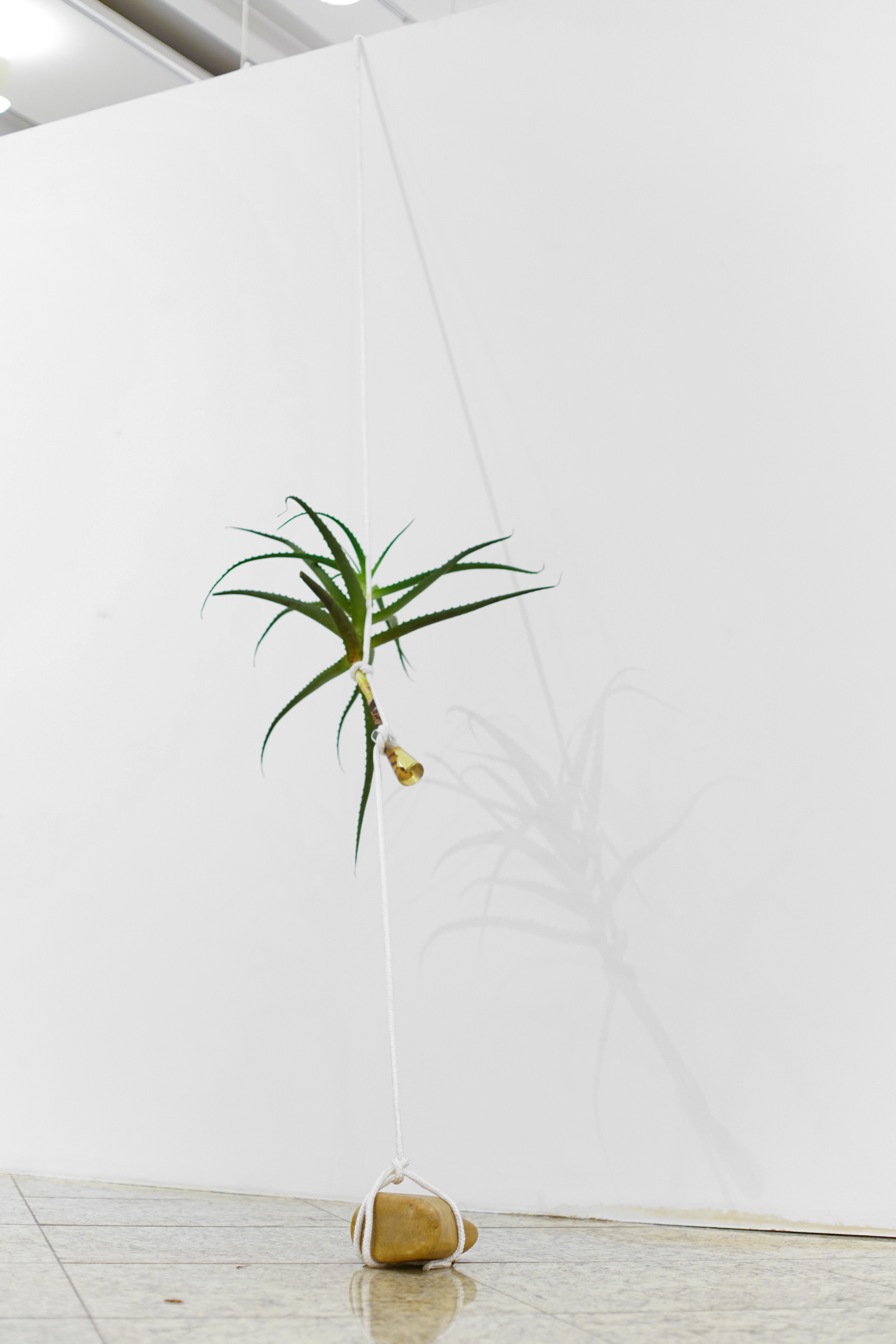 To reflect about food I needed also reflect about the consumption of the world by moderns ways life, and also about the notion of food for non-humans. Not just humans wanna eat, not just humans wanna survive. 
"Made from different plants, including PANCs (unconventional food plants), which appear spontaneously in nature, are edible, but little valued by the general public, the installation of Anais-karenin aims to awaken visitors to an experience sensory and subtle, which celebrates the strength of nature and the soil, from which food grows.
The work constitutes a space of symbiosis, which raises reflections. The voids that emerge in the installation point to an impalpable and invisible power, which is the vital intensity that exists in all things and that manifests itself in the cycle of nature, which generates and maintains life."
- curatorial text by Sheila Oliveira​​​​​​​
Para refletir sobre a comida precisei refletir também sobre o consumo do mundo pelos modos de vida modernos, e também sobre a noção de comida para não humanos. Não apenas os humanos querem comer, não apenas os humanos querem sobreviver.
"Confeccionada a partir de diversas plantas, entre elas as PANCs (plantas alimentícias não convencionais), que surgem espontaneamente na natureza, são comestíveis, mas pouco valorizadas pelo grande público, a instalação de Anais-karenin tem o objetivo de despertar os visitantes para uma experiência sensorial e sutil, que celebra a força da natureza e do solo, de onde crescem os alimentos.
A obra constitui um espaço de simbiose, que suscita reflexões. Os vazios que surgem na instalação apontam para uma potência impalpável e invisível, que é a intensidade vital que há em todas as coisas e que se se manifesta no ciclo da natureza, que gera e mantém a vida."
- texto curatorial por Sheila Oliveira