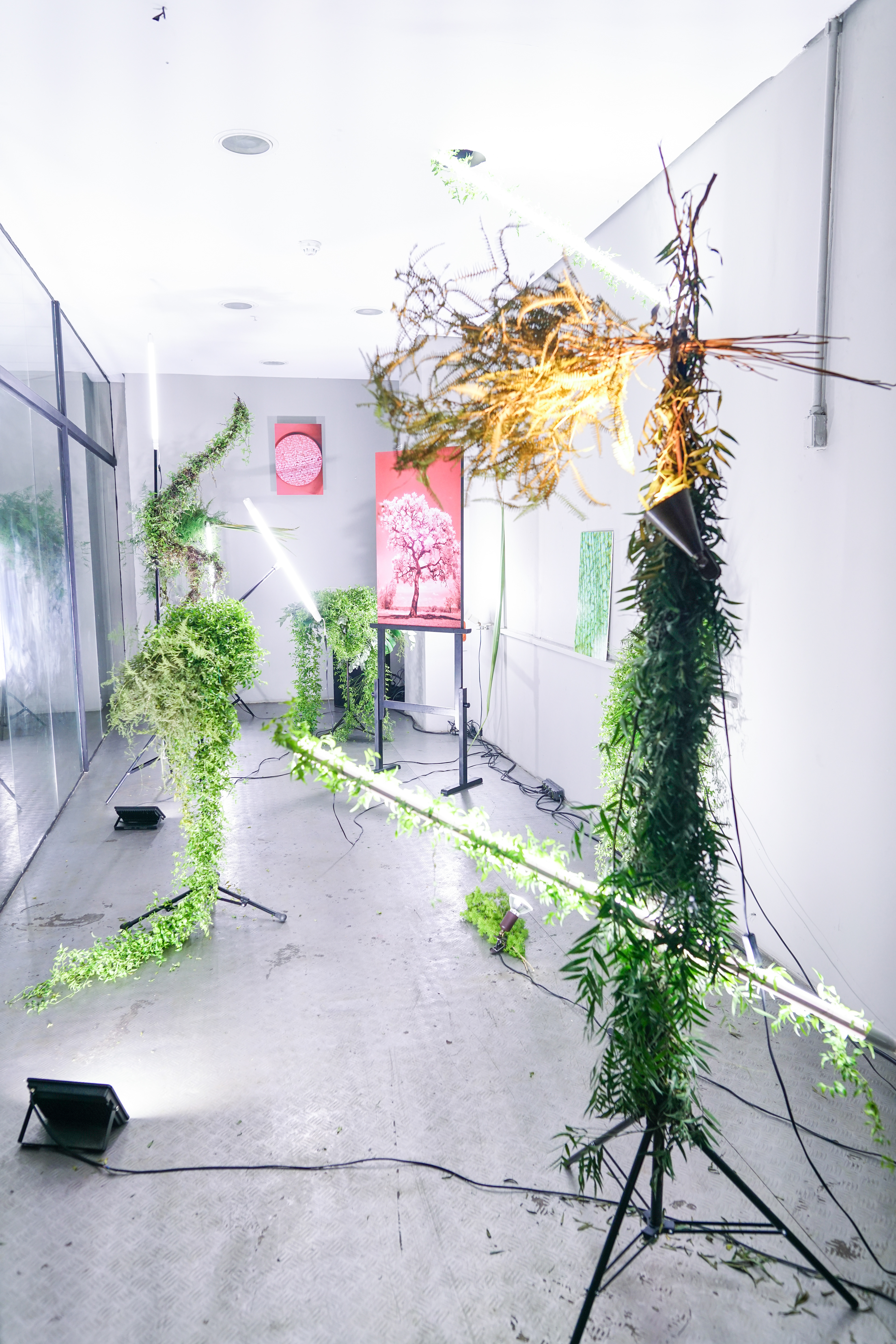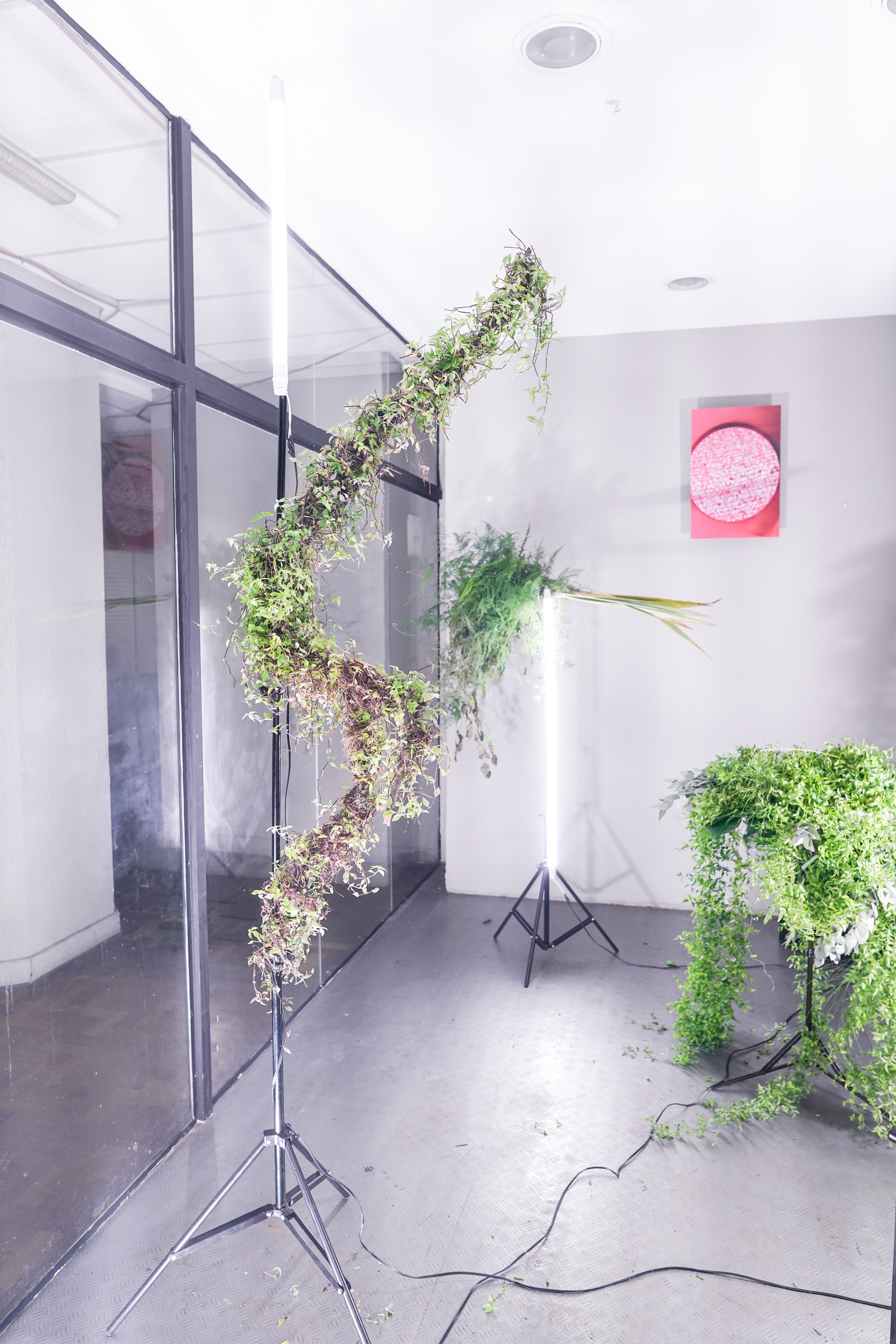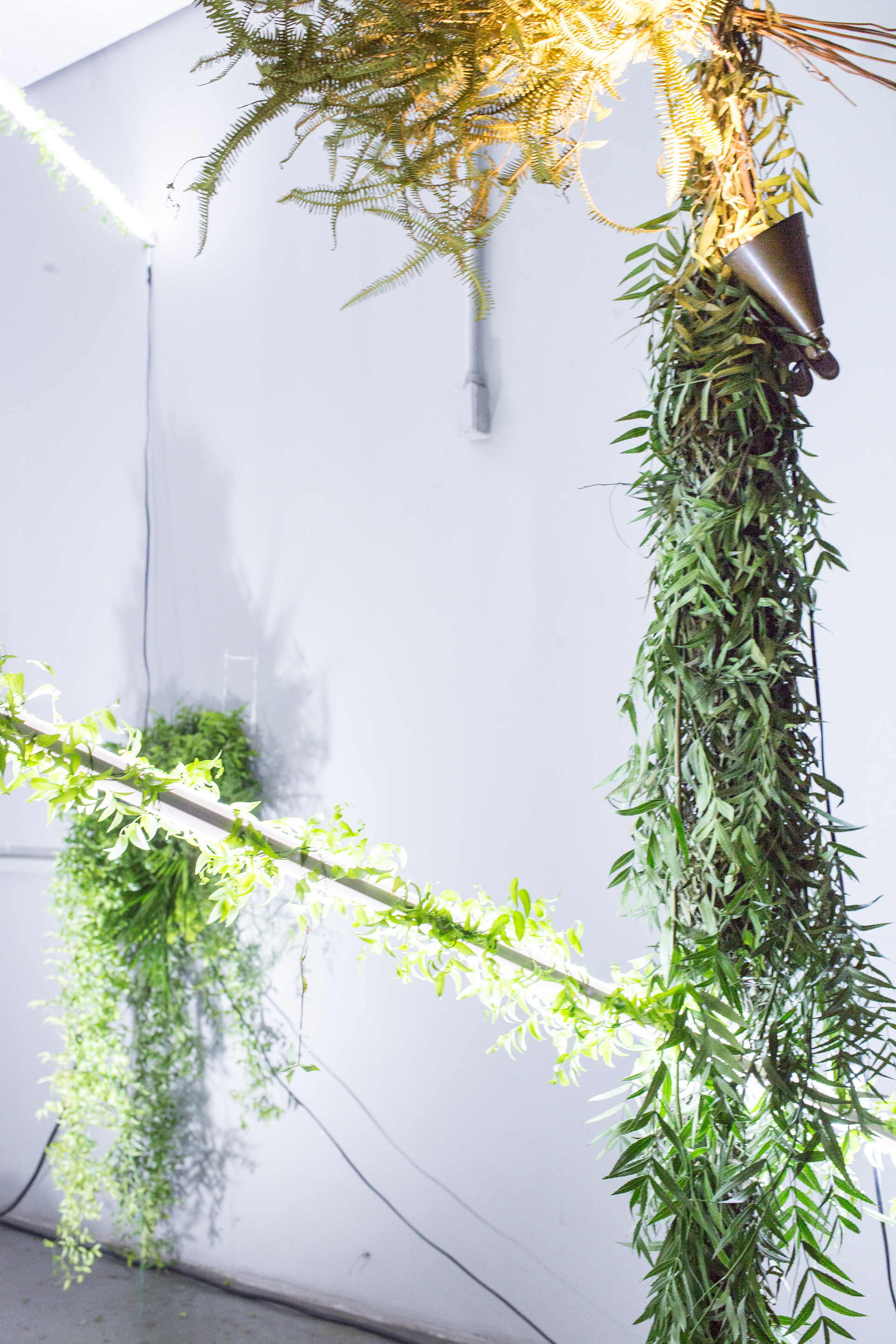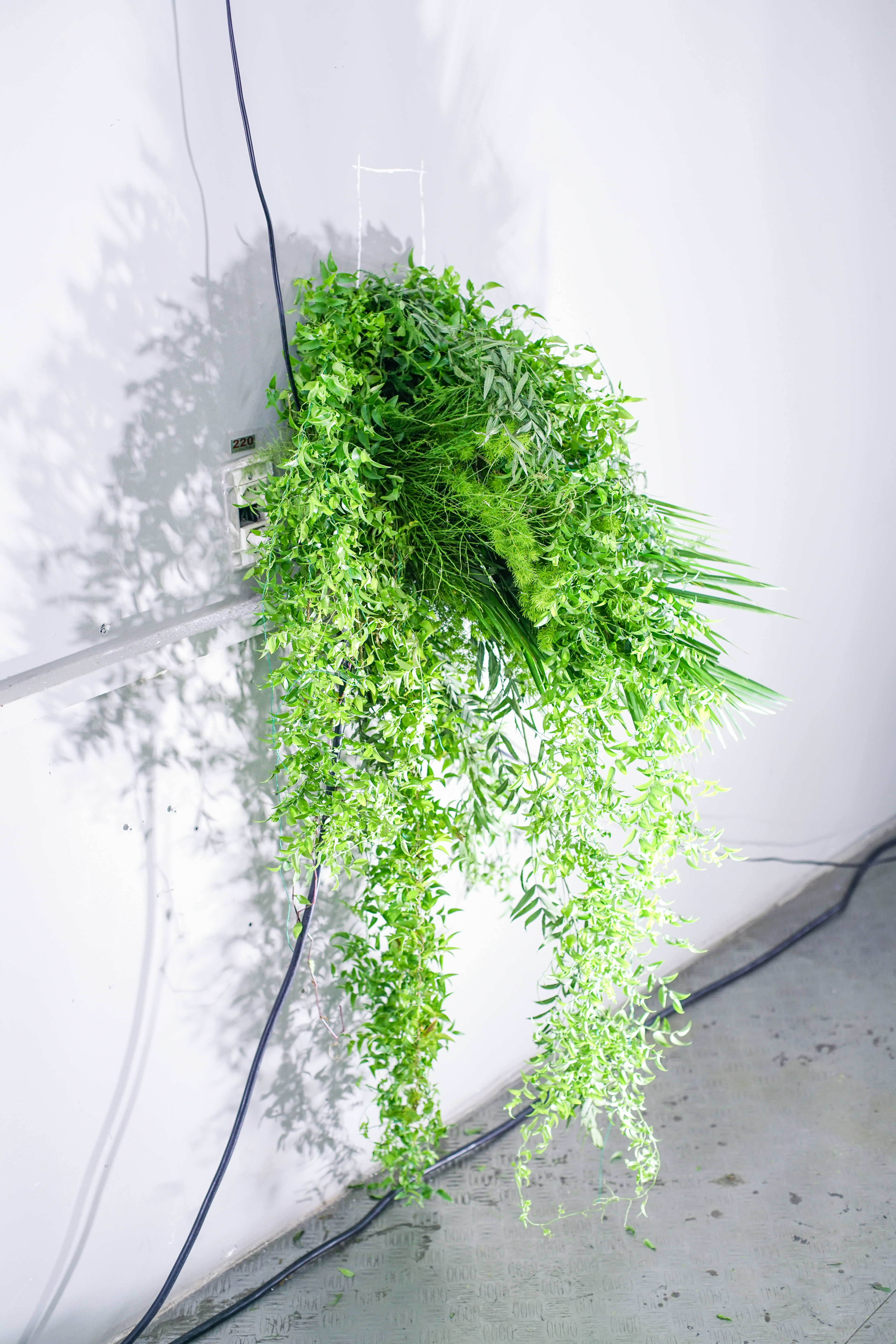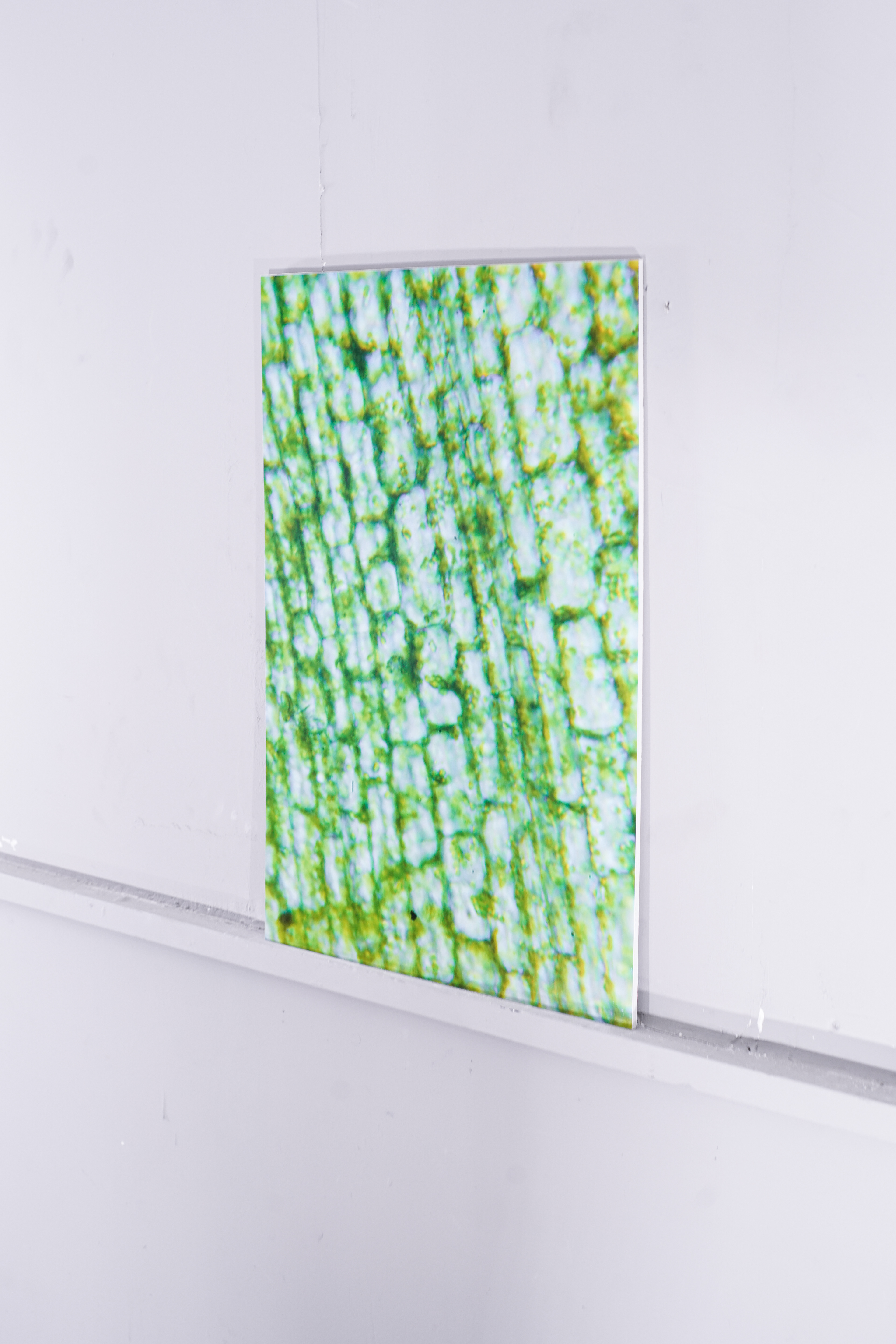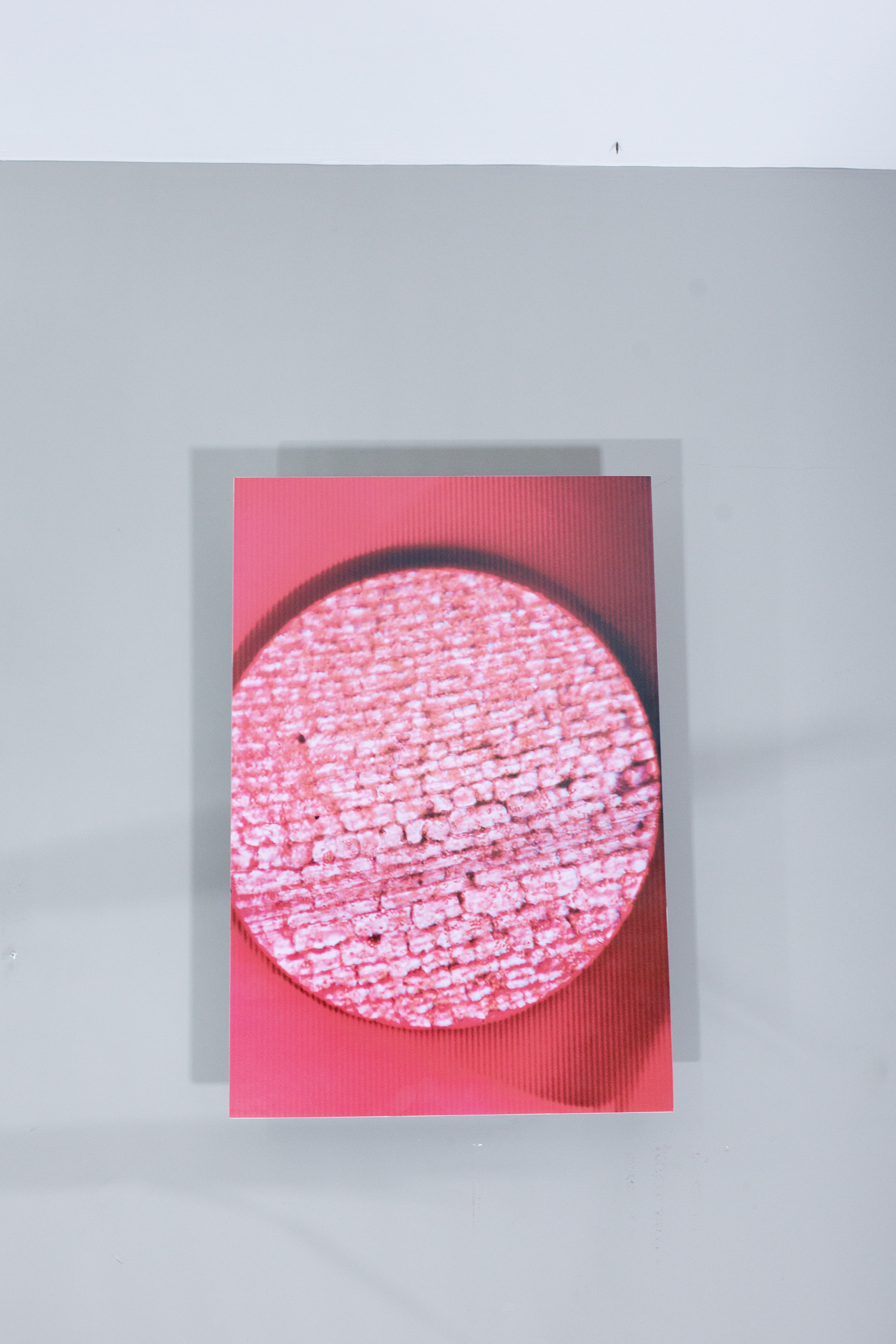 In
Dual Unity
, nature is expressed as dual and multiple unity. The work explores how intangible and spiritual energies can be made tangible in art, and even within a daily life mediated by human apparatus.
The installation expresses a sculptural strength of the plants. Light, the basis of its vital process, also represents the "clarification" of rationality that overshadows the natural "luminosity" of things, the intuitive and energetic dimension of life. It expresses the paradigm between human society and nature and its contradictions in the elevation of nature in the spiritual realm in contrast to the social and scientific organization that makes nature an object to be observed, used and distant from us.
Em
Dual Unity 
a natureza é expressa como unidade dual e múltipla. A obra explora como energias intangíveis e espirituais podem ser tangíveis na arte, e mesmo dentro de um cotidiano media- do por aparatos humanos.
A instalação expressa uma força escultural das plantas. A luz, base de seu pro- cesso vital, representa também o "esclarecimento" da racionalidade que ofusca a "luminosidade" natural das coisas, a dimensão intuitiva e energética da vida. Expressa o paradigma entre a sociedade humana e a natureza e suas contradições na elevação da natureza no âmbito espiritual em contraste com a organização social e científica que torna a natureza um objeto a ser observado, utilizado e distante de nós.