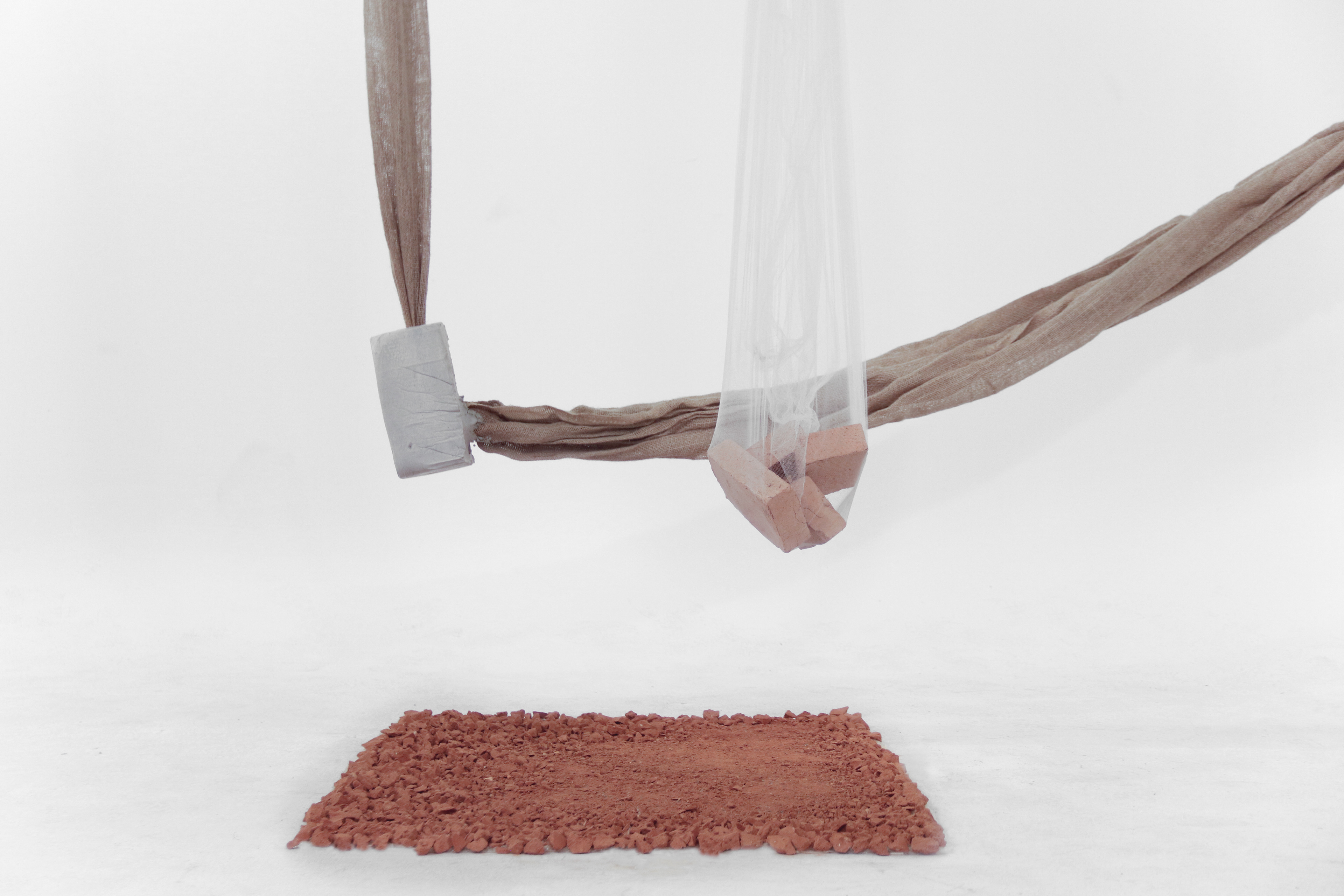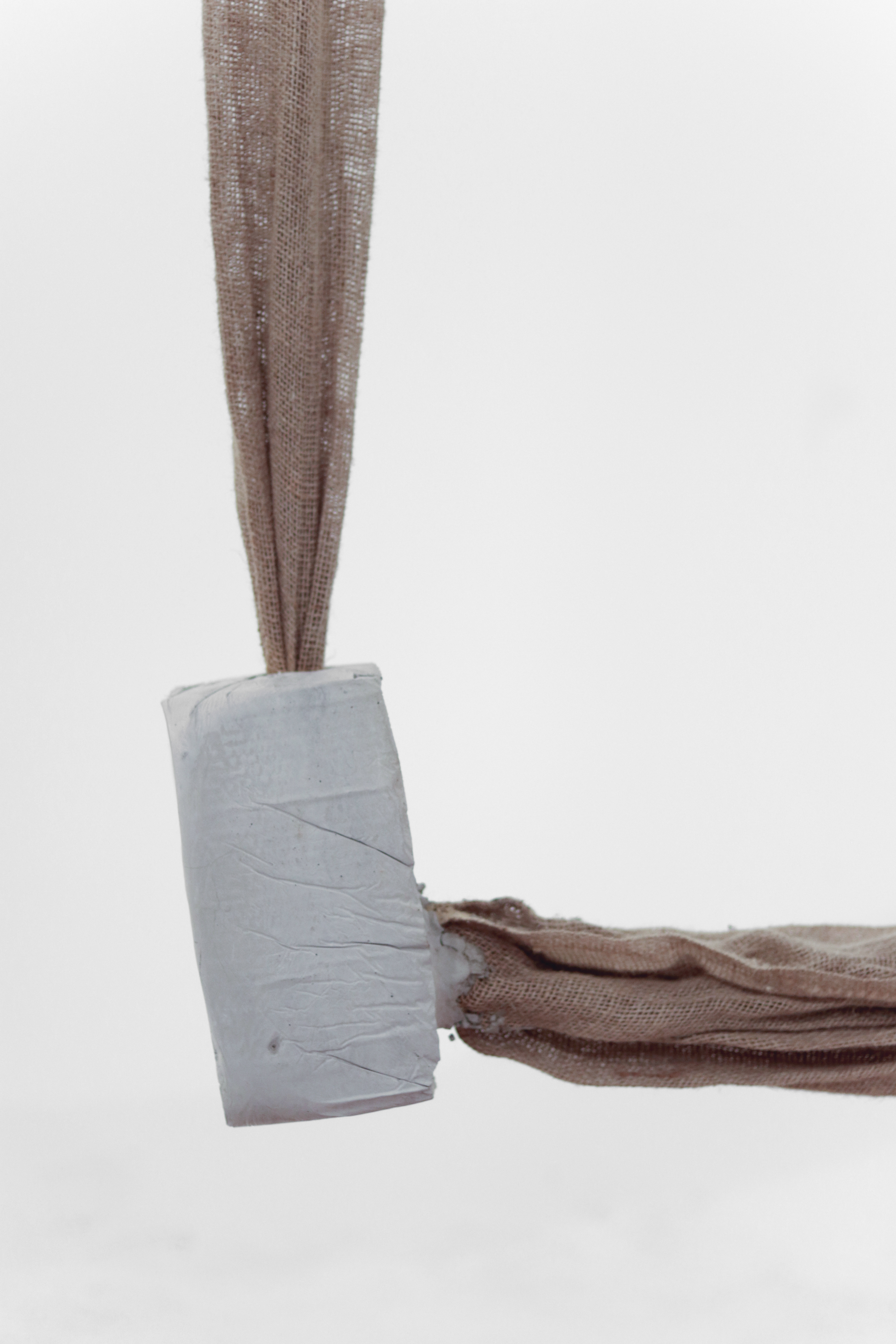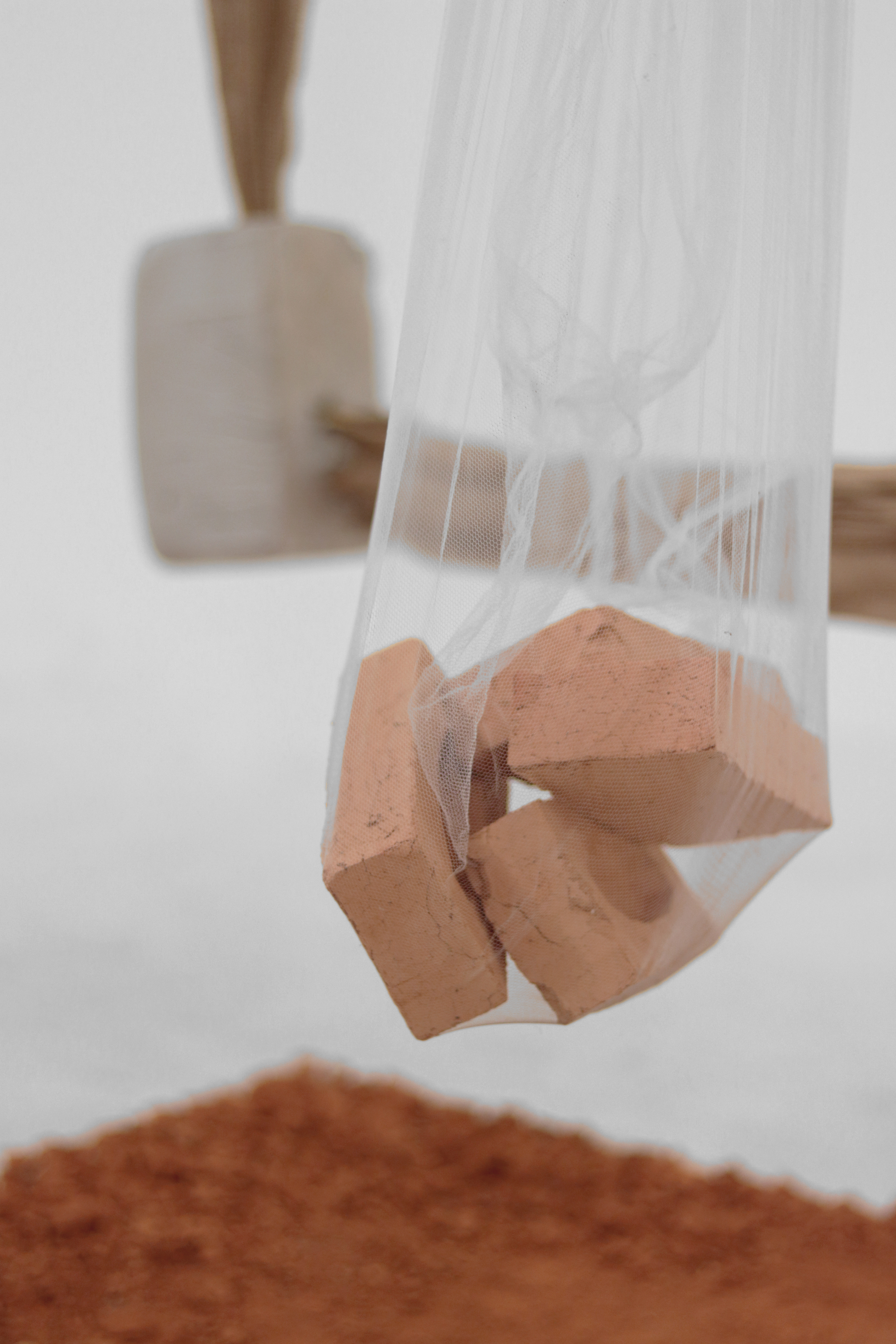 The installation
The Sky of the Most Distant Mountains still keeps Vestiges of Redness
reflects on the ways of living and building life in cities, on the anesthesia of the urban context, the disconnection from the cycles of life that the modern context offers.
To this end, the work is dressed in paradoxes, constituting an environment with immersive characteristics and, at the same time, scenographic acetic.
The heavy blocks are suspended, above the ground, in order to undo the neutral look on these elements, creating a time for the gaze to rest on things to see them more deeply or in other ways.
A instalação
O Céu das Montanhas mais Distantes ainda Guarda Resquícios da Vermelhidão 
reflete sobre as formas de habitar e de construir a vida na cidades, sobre a anestesia do contexto urbano, o desligamento dos ciclos da vida que o contexto moderno oferece.
Para tanto, o trabalho se veste de paradoxos, constituindo um ambiente com caraterísticas imersivas e, ao mesmo tempo, acético cenográfico.
Os blocos pesados ficam suspensos, acima do solo, a fim de desfazer o olhar neutro sobre esses elementos, criando um tempo para que o olhar pouse sobre as coisas para vê-las mais à fundo ou de outras formas.