there are many ways to be born,
because the soul spreads everywhere
like everything that is born from seeds
everything  born from seeds
first seeds, first manifestation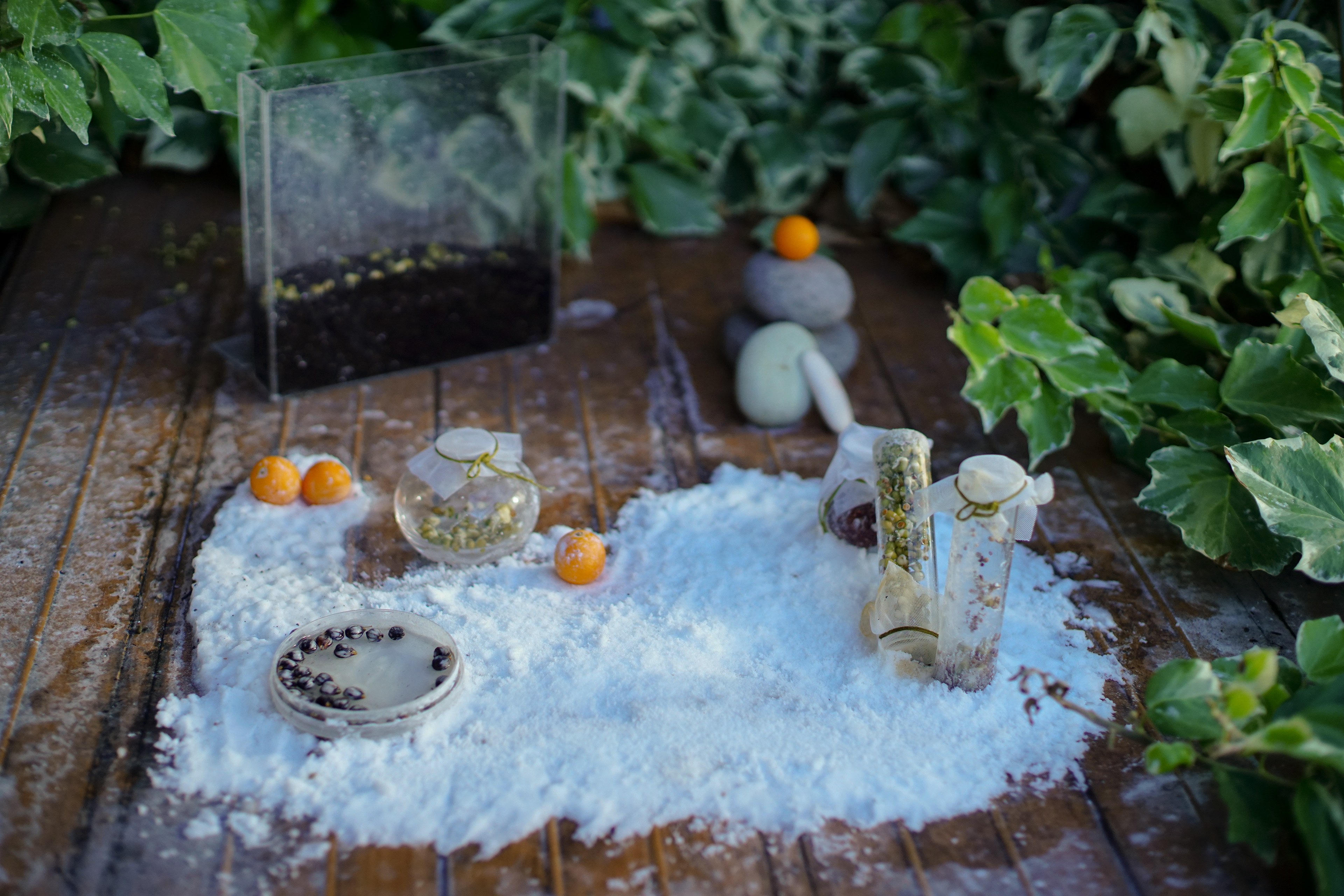 "many ways to be born" is a long duration performance + installation in collaboration with seeds. Anais-karenin interacts with seeds, bringing plants into the birth relationships, seeing existence based in ecologies.
The procedures of taking care is shown as a collaborative gesture between species. In collaboration with the materials, the artist goes inside a process of constant transmutation, connecting with the invisible, spiritual and ecological layers of existence.
「many ways to be born」は、植物の種とのコラボレーションによるパフォーマンスとインスタレーションです。Anais-kareninは、生態学をベースに、種と植物の誕生を感じさせるパフォーマンスをしました。
その種を世話をする作法は、人間と種という離れているようで近い存在の生命が繋がる様子を表しています。 人の手によって作られた素材をも使い、Anais-kareninは目まぐるしい変化と進化の過程を、目に見えない、精神的で生態学的な域へとリンクさせていきます。