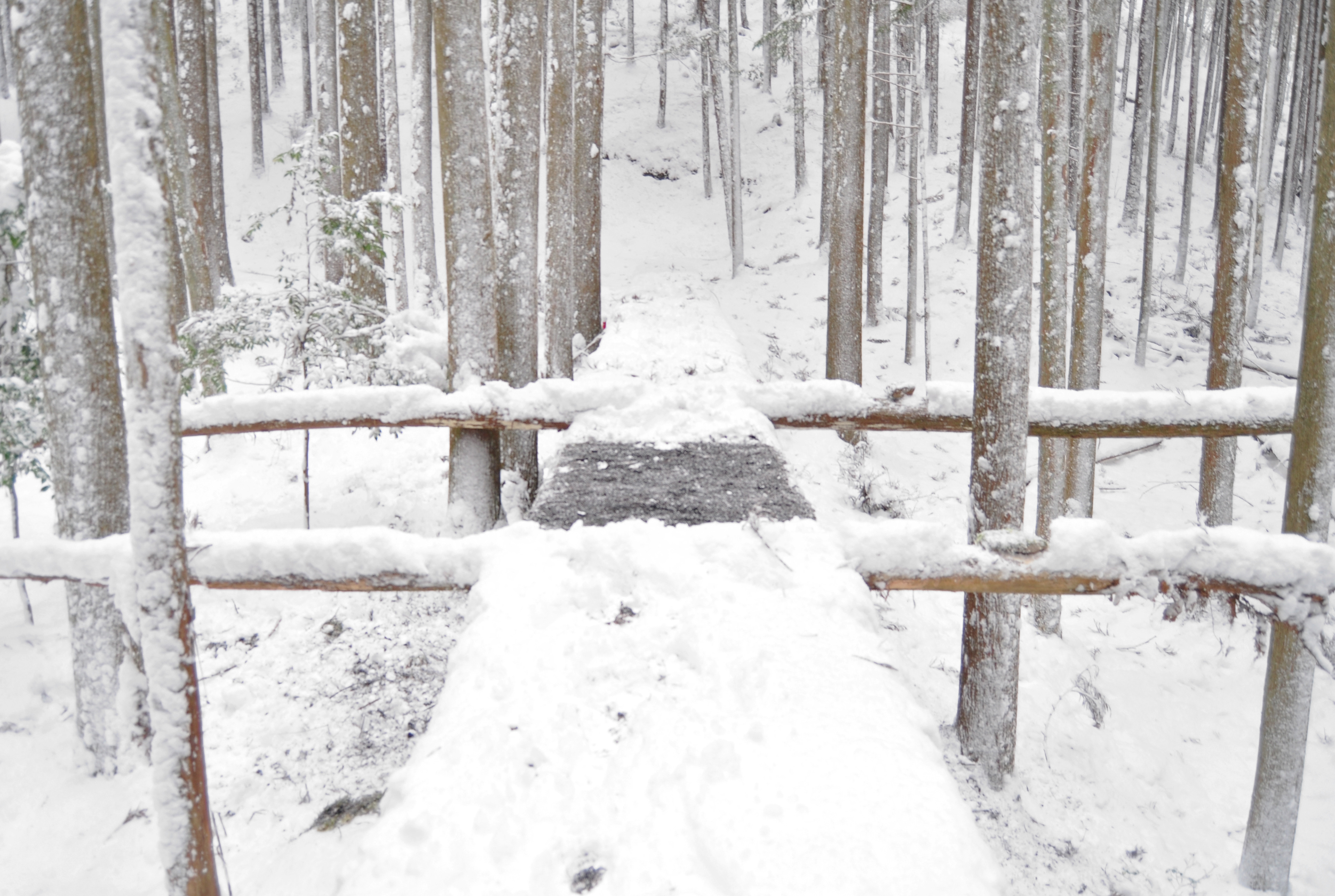 Site-specific
INSIDE | FOREST | INSIDE OUT | ME
carried out during the Rice Valley Project residency in Nantan-shi, a valley for rice growers in the interior of Kyoto, Japan.
According to folklorist Kunio Yanagita, in rice paddies is the basis for understanding the original Japanese culture. However, the Nantan-shi forest, which surrounds the farmers' village, is mostly made up of foreign pine planted after the Second World War, a period when the region's native forest was destroyed. In a 10-day immersion in the forest, fallen pine trunks of around 50 kg were dragged, relocated and placed horizontally forming pendulums balanced by rocks placed at the end of the trunk. With the formation of several horizontal lines in the vertical landscape made up of pine trees, the site-specific highlighted the importance of a foreign act or intervention in the organization of a place.
_____________________________

Site-specific I
NSIDE | FOREST | INSIDE OUT | ME
realizado durante a residência Rice Valley Project em Nantan-shi, um vale de plantadores de arroz no interior de Kyoto, Japão.
Segundo o folclorista Kunio Yanagita, nas plantações de arroz está a base para a compreensão da cultura originária japonesa. No entanto, a floresta de Nantan-shi, que circunda o vilarejo dos lavra- dores, é constituída majoritariamente por pinus estrangeiros plantados após a Segunda Guerra Mundial, período em que a floresta nativa da região foi destruída. Em uma imersão de 10 dias na floresta, troncos de pinus caídos de cerca de 50kg foram arrastados, realocados e dispostos horizontalmente formando pêndulos equilibrados por rochas colocadas nas extremidade do tronco. Com a formação de diversas linhas horizontais na paisagem vertical constituída pelos pinus, o site-specific evidenciou a imponência de um ato ou intervenção estrangeira na organização de um local.