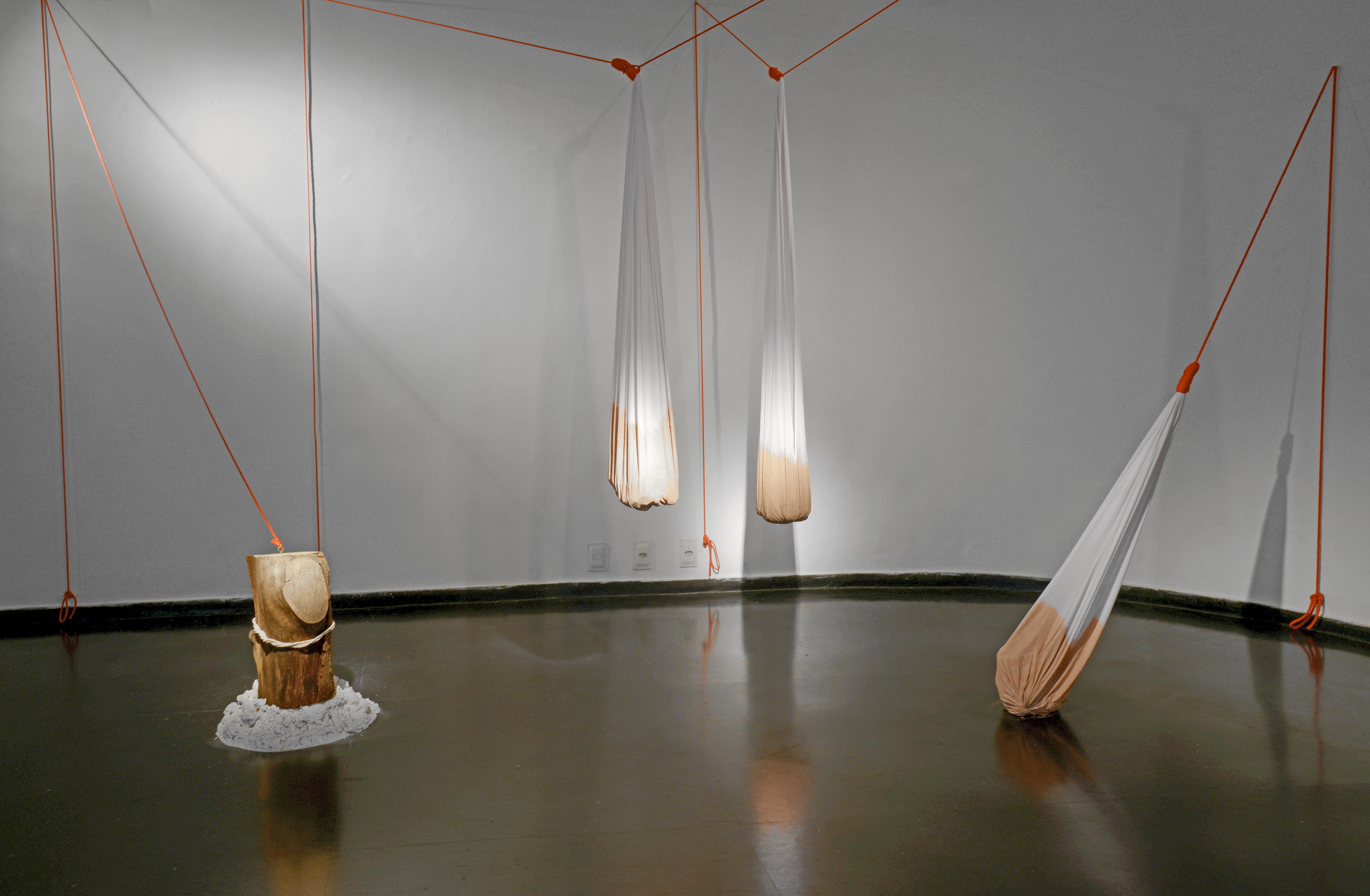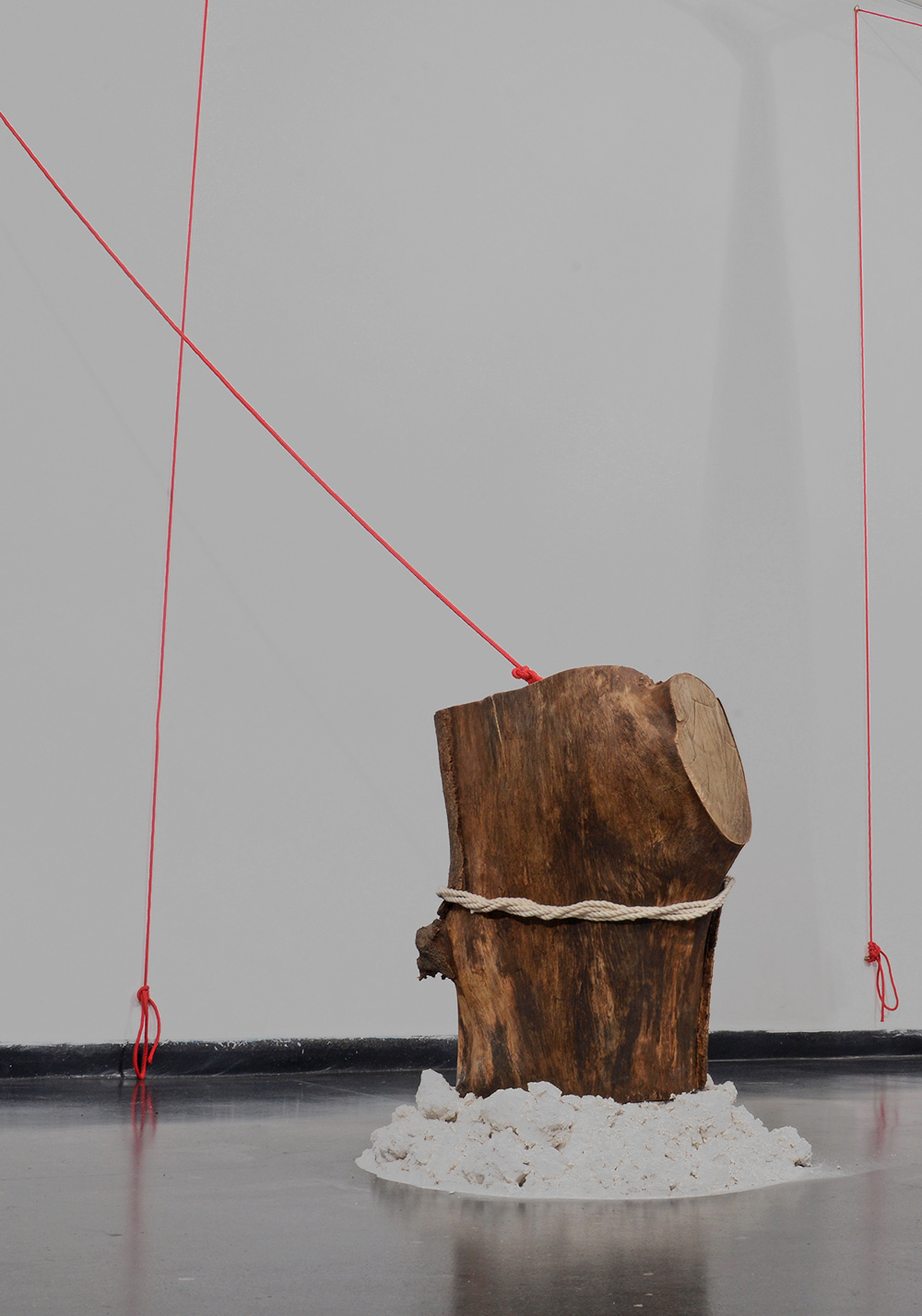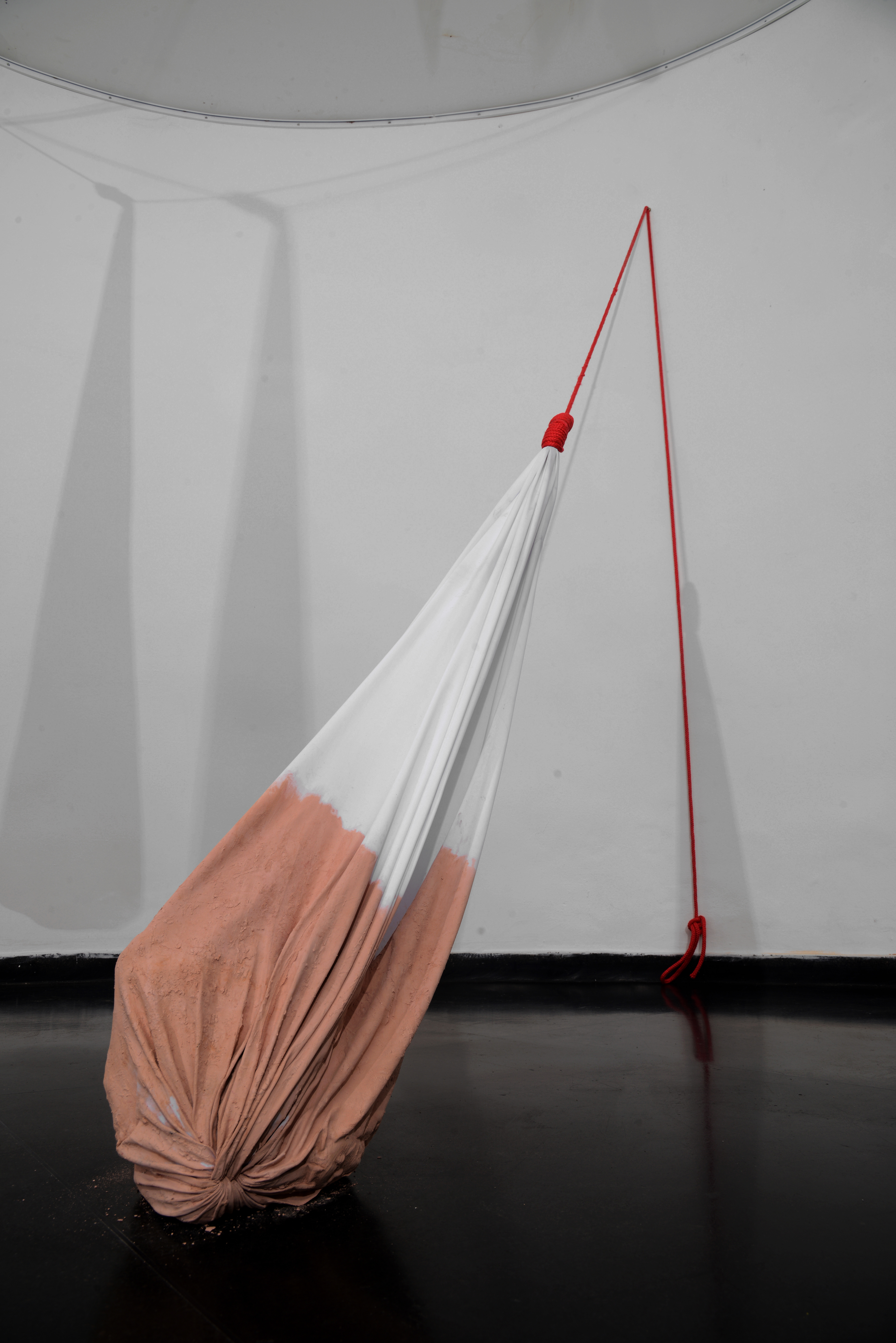 The work
Distance Nature: God is Under Concrete
addresses different human actions towards nature, considering it from antagonistic perspectives. Nature as a symbolic and spiritual resource of cultures and, at the same time, as mercantile power, raw material for the construction of the urban environment, associated with territorial disputes.
In the installation, a stump of cut mango is surrounded by a shimenawa, a mooring with rope traditionally used in sacred tree trunks in Shinto temples in Japan, indicating that there lives a kodama, the guardian spirit of the forest, and that the tree can never be cut .
Inside each white fabric there is 15 kg of wet clay that dries throughout the exhibition, creating variations in weights and tensions.
The work points out the mundane and overland aspects associated with nature and creates relations of suspensions and balance based on these paradoxes.
___________________________

O trabalho
Distance Nature: God is Under Concrete
 aborda diferentes atuações humanas diante da natureza, considerando-a desde perspectivas antagônicas. A natureza como recurso simbólico e espiritual das culturas e, ao mesmo tempo, como poder mercantil, matéria prima para a construção do ambiente urbano, associada às disputas territoriais.
Na instalação um toco de mangueira cortado é envolvido por um shimenawa, uma amarração com corda utilizada tradicionalmente em troncos de árvores sagradas em templos xintoístas no Japão, indicando que ali vive um kodama, espírito guardião da floresta, e que a árvore nunca pode ser cortada.
Dentro de cada tecido branco há 15 kg de argila úmida que seca ao longo da exposição criando variações de pesos e tensões.
A obra aponta os aspectos mundanos e além-terreno associados a natureza e cria relações de suspensões e equilíbrios a partir desses paradoxos.